Elder Abuse Awareness
2020 ELDER ABUSE SYMPOSIUM
WHEN: Due to the COVID-19 pandemic, this event has been postponed to Fall 2020. Click on the link above to recieve updates about this event.
8:30 a.m. Registration to 4:00 p.m. CEU distribution
WHERE: Providence United Methodist Church
2810 Providence Road, Charlotte, 28211
WHAT: This event will focus on how a multi-disciplinary team (MDT) or Elder Abuse Task Force can build pathway to trust that leads to improve collaboration among entities that strive for prosecution of Elder Abuse cases in a specific community.
HOW:
KEYNOTE: PAUL GREENWOOD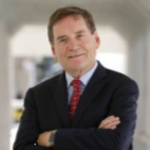 Former California Deputy D.A. with 22 years of elder abuse felony criminal prosecution. Involved with over 600 prosecutions of Elder Abuse (EA) cases and is now an expert witness regarding red flags of undue influence by which perpetrator has exploited an older or dependent adult. Criminal Justice member at large for the National Adult Protective Services Association.
PRESENTER: ROBERT "BOB" BLANCATO
President of Matz, Blancato & Assoc. ; Executive Director National Association of Nutrition and Aging Service Programs (NANSP), National Coordinator Elder Justice Coalition; former President National Committee for the Prevention of Elder Abuse and over 20 years' experience in the Congressional and Executive branches of Government including the senior staff of the US House Select Committee on Aging.
COUNTY breakouts to conduct a county MDT Assessment for your county's efforts
PANEL discussion on the Next Right Steps to make a difference in the response to Elder Abuse in your community.
Lunch and handouts will be included in the $50.00/per person registration fee.
CLE's for attorneys are being sought.
CEU for nursing and assisted living facility administrators/staff will be available.
REGISTRATION COMING SOON!
---
Centralina Area Agency on Aging Ombudsman Program is mandated to promote awareness of elder abuse. The Ombudsman Program exists to promote and protect the rights of individuals who reside in long-term care facilities, including the right "to be free from mental and physical abuse."
Although the Ombudsman Program does not investigate allegations of elder mistreatment, we work closely with many of the agencies that do investigate abuse, neglect, or exploitation.

Centralina Area Agency on Aging Promotes Elder Abuse Awareness
Presentations – Centralina Area Agency on Aging Ombudsman staff are available to make informative presentations to the community about elder abuse. Click here to learn more about available presentations.
Training - Educational in-services for long-term care facility staff are also available upon request. In-service classes for Adult Care Home staff include CEU credit.
Resources – Information about abuse, such as our "Blow the Whistle on Elder Abuse" brochure, is available upon request.
World Elder Abuse Awareness Day Events – World Elder Abuse Awareness Day (WEAAD) is celebrated annually on June 15th. This worldwide celebration involves a variety of events to increase awareness, including educational seminars, scam prevention events, etc. Contact Centralina Area Agency on Aging at 1-800-508-5777 for more information or visit here.
The International Network for the Prevention of Elder Abuse (INPEA) has produced the Community Guide to Raise World Awareness on Adult Abuse Tool Kit. The Toolkit provides sample ideas and templates for activities and examples of materials, resources, proclamations, and messages. The Toolkit is available for free download here.
Elder Abuse Task Force Participation – Centralina Area Agency on Aging partners with local interdisciplinary teams to combat elder mistreatment. Currently, Centralina is an active member of the Cabarrus County Task Force for the Prevention of Abuse of Elder and Disabled Adults.