COVID-19 in the Centralina Region
Project Overview:
This project aims to increase awareness, education and access surrounding COVID-19 vaccines and other preventative resources among residents of the Centralina region, particularly for older adults and people who choose not to leave home. This project is possible through partnerships with the Centers for Disease Control and Prevention and the NC Department of Health and Human Services.
Target Areas:
As part of this project, Centralina Area Agency on Aging partnered with Centralina Regional Planning to develop a mapping tool to identify areas that are more likely to have people who need assistance in obtaining a COVID-19 vaccine. Using state data, the project team indexed census tracts in our region based on vaccination rates, access to the Internet, access to transportation, poverty levels and health insurance, among several other factors. The maps below identify the target areas for this project.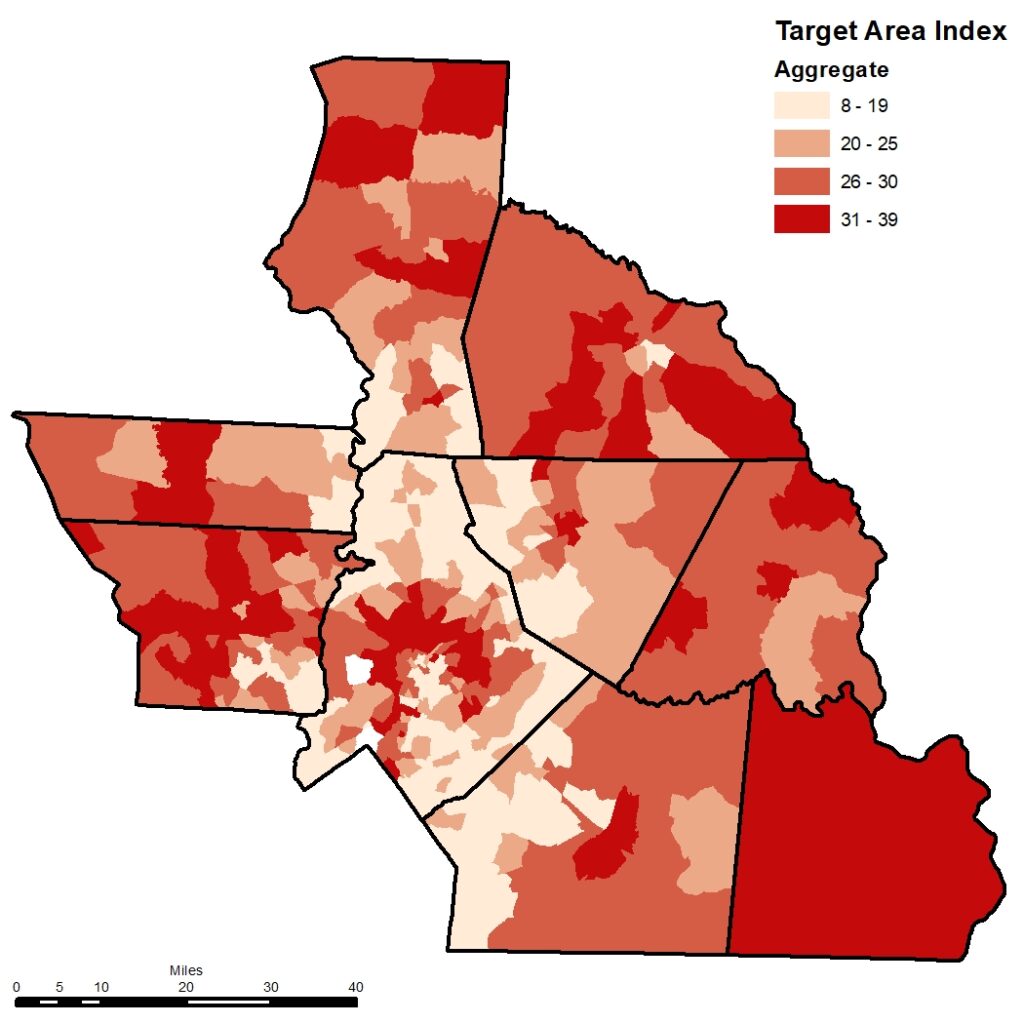 Target Area Index: Interactive Map
The interactive StoryMap below describes the process for determining the Target Area Index and shows the total index score for each census tract in the Centralina region. Scroll down within the StoryMap window to learn more about the index, see the target areas for outreach efforts, and download county-specific data profiles. Click on the diagonal arrows in the top right corner of each map to see a larger version.
Map Gallery
The maps below illustrate the connection between the Target Area Index score and various demographic data for each census tract in the Centralina region.